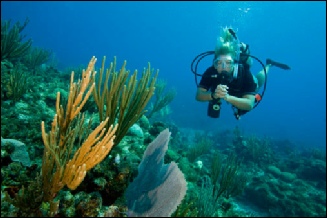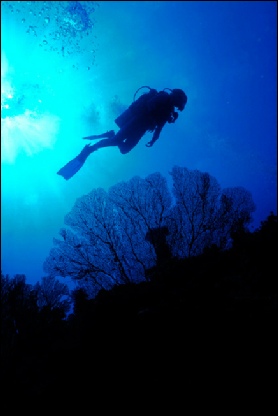 Your Introduction to Scuba Diving
For only $45.00 * Plus Pool Fee you can try scuba diving first hand before making a commitment to a full PADI scuba diving training course. Discover Scuba Diving is designed for individuals to actually try scuba diving in a confined water setting. Landshark Scuba and Snorkel Center will provide all the equipment necessary for you to take your first underwater adventure. All you need to bring is a towel and a swimming suit.
The Professional Staff here at Landshark Scuba and Snorkel Center will be on hand to assist throughout your Discover Scuba Diving experience. Space is limited, so sign up now for your chance to try scuba diving. After completing this adventure, your Discover Scuba Diving experience will count as credit towards your PADI Open Water Certification. Then you can move up from there to get your black belt in diving as a "Master Scuba Diver".
This is a no risk experience! $10.00 of the fee for the class will be applied toward your PADI Open Water class if you decide to continue with your diving education and enroll in the Open Water class within six months of the Discover Scuba Diving class.
Call 605-339-DIVE today!