Wetsuits
Fashionable, Colorful, and Warm
Come see the complete line of Wetsuits, Jackets, Shorts, Rash Guards
Dive in Style
Dive Protected
Dive Warm
Stop by the Dive Shop
for a Custom Fit
Regulators
Aqua Lung is synonymous with the modern scuba regulator. Over 70 years of innovation have gone into making scuba regulators that are safer and easier to use than others on the market. An Aqua Lung scuba regulator offers you comfort, ease of breathing, control and peak performance.
Aqua Lung and the scuba regulator share a rich history, and now is your chance to play a part. Choose the right scuba regulator to ensure your next dive is comfortable and safe.
Stop by the Dive Shop
for a Custom Fit
Computers
An Aqua Lung dive computer or analog gauge is an essential piece of your diving gear. With a dive computer on your wrist, or an analog device at your side, dive instrumentation offers a wealth of diving information at a glance
Aqua Lung has made innovations in dive instrumentation to bring you the most convenient and easy-to-use technology possible
Stop by the Dive Shop
for a Custom Fit
BCDs
Aqua Lung BCDs offer comfort, fit and style. Designed by divers for divers, our BCDs come in a wide variety of styles depending on your dive profile.
Whether traveling to dive in tropical water or hitting the depths in cold water, our BCDs will keep you buoyant and provide a great fit.
One of our best sellers is the Zuma BCD, which is extremely light and designed for travel.
Stop by the Dive Shop
for a Custom Fit
Tanks
Buy your Scuba Tanks from your local Dive Shop
LandShark Scuba will help you select the tank that is right for you: size, material, color, as well as help you maintain it for years to come.
Don't forget your air. We have "The Beast," a complete air fill station providing clean and tested air.
Stop by the Dive Shop
for a Custom Fit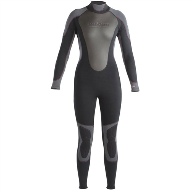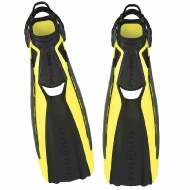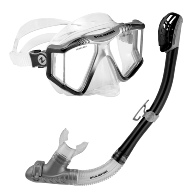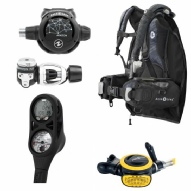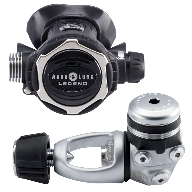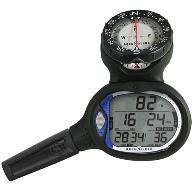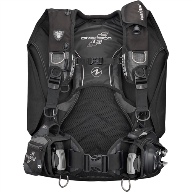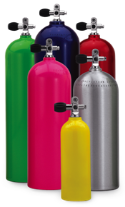 Dive Packages
Ready-To-Go
Top Quality Dive Packages
Aqua Lung Dive Packages can include everything you need for a destination dive location or one of our local day or weekend dive trips.
BCD
Regulator
Computer & Gauges
Stop by the Dive Shop
for a Custom Fit
Fins & Boots
Poor fitting fins are like having a stone in your shoe
There's real science that goes into the design of Scuba fins. A good, well fitting fin can make all the difference for an enjoyable dive
Proper Fit = Happy Feet
Effortless Thought the Water
Less Leg Fatigue
Stop by the Dive Shop
for a Custom Fit
Masks & Snorkels
The most important pieces of personal gear
If your mask won't provide a good, water tight seal, your dive experience can be ruined. You should always dive with your personal mask and snorkel.
Conforms to Your Face
Comfortable
Dry, Watertight Seal
Stop by the Dive Shop
for a Custom Fit